Jam Stone Group

Business Type:

Wholesaler, Quarry Owner, Factory, Exporter

Main Products:

Mahkam marble,Shayan marble,Iran brown marble,Turquois granite,Mahkam bronze marble,Mahkam brown marble,

Country/Region:

Iran

Established:

Sep 15, 2001

NO. of Employees:

5 ~ 50

Annual Turnover:

US$ 1 ~ 2.5 Million

Authentication:
Company Description
Jam Stone is a group of experts with more than 25 year experience in quarrying, processing and marketing of Persian natural stones. Our specialists have an outstanding background in consulting as well as partnership in top quarries (including Marble, Travertine, Onyx & Granite) and stone factories all around the country of Iran. The Jam Stone Group is honored to provide our customers:
Consultation services for procurement of Iran natural stones.
Perform site visits to the designated quarries and selection of the stone blocks in place.
Visit nominated stone factories for the accurate selection and procurement of stone slabs & tiles.
More information and pictures are presented here for your reference. Please fill free to contact us if you need extra information.
Jam Stone是一组拥有超过25年波斯天然石材采石,加工和营销经验的专家。 我们的专家具有丰富的咨询和合作伙伴关系在顶尖采石场(大理石,石灰华,玛瑙和花岗岩)和石油工厂在伊朗周边国家荣幸地为您提供:
- 咨询采购伊朗天然石材
- 直接从采石场参观和块选择
- 从工厂参观和选择板坯\瓷砖
Contact Details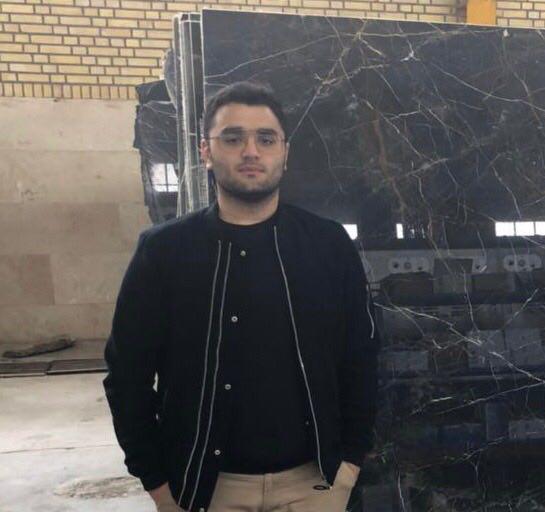 Parsa Hadi
Telephone:

0086-13116688061

Mobile::

0086-13116688061

Company Address:

No. 54, Tehran Stone Complex, after Olympic Blvd. Hakim highway, Tehran, Iran.
Send a message to this supplier